Words By Joey Rochert.
Hello, Let's talk about your new single, 'Rotten Circus', what is the meaning? 
Rotten circus symbolizes a broken pattern. I think it's important to break patterns, in order to change. This song talks about that change, that broken pattern.  And yet,  the vision of the new pattern is still unclear, still uncertain.
Which artists in the current industry inspire you the most?
We really appreciate how prolific the Oh Sees are. We have been trying to write a lot and release a big catalog of material…so that is inspiring. So I guess that is a teaser to the amount of material we have coming down the line 🙂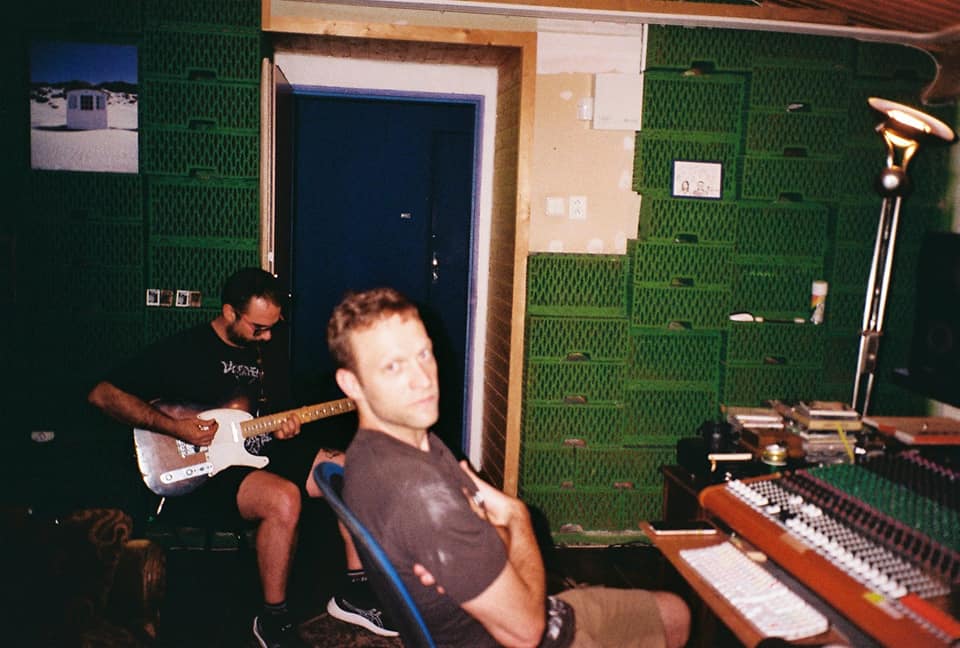 What is the best thing about being a musician in 2023?
The tools that are available to make high quality music on a smaller budget.  How the technology allows us to do so much. Way more than was possible in even the early 2000s. Also the fact that anyone can listen to your stuff at the click of a button is nice.  Labels are not so important in pushing music on your behalf…and the good stuff can sort of rise/float to the top organically.
Is there a certain place you often go to write? E.g a certain room, or environment?
Late at night with in my tiny apartment with my huge amp on the absolute lowest setting so that I don't wake the annoyed neighbors. Something about the restriction of not being able to let it rip all the time causes me to write better riffs. Then I am not totally relying on the sound of my 2000 Euro amp to make my riffs sound good.  At this low volume the musical content of the riffs has got to be good otherwise the stuff sounds boring.  It's  a perfect filter.
What is your first memory of music?
My parents had a favorite vinyl with a folk singer who sang about "boney fingers".   "something about working your fingers to the bone".  I remember  putting that vinyl in my mouth a few times to chew the corner.
---
Photo Credit: Zombiero Martin.