Words By Joey Rochert.
Hello, Lady Marga, Let's talk about your new single, what is the meaning?
Well, the song is called 'Never Can Give You Up System Addict Janski Mix' and its features my cousin Doris who is the original member of the legendary 80s group Five Star. The song is a remake of my cousin's five star top hit song, 'System Addict'. The meaning well every one is a system addict these days meaning everyone is stuck on their phones, computers, laptops etc so the song is just talking about us being system addicts obsessed with technology.
Which artists in the current industry inspire you the most?
My cousin, five star, Michael Jackson, Bob Marley, Basement Jaxx.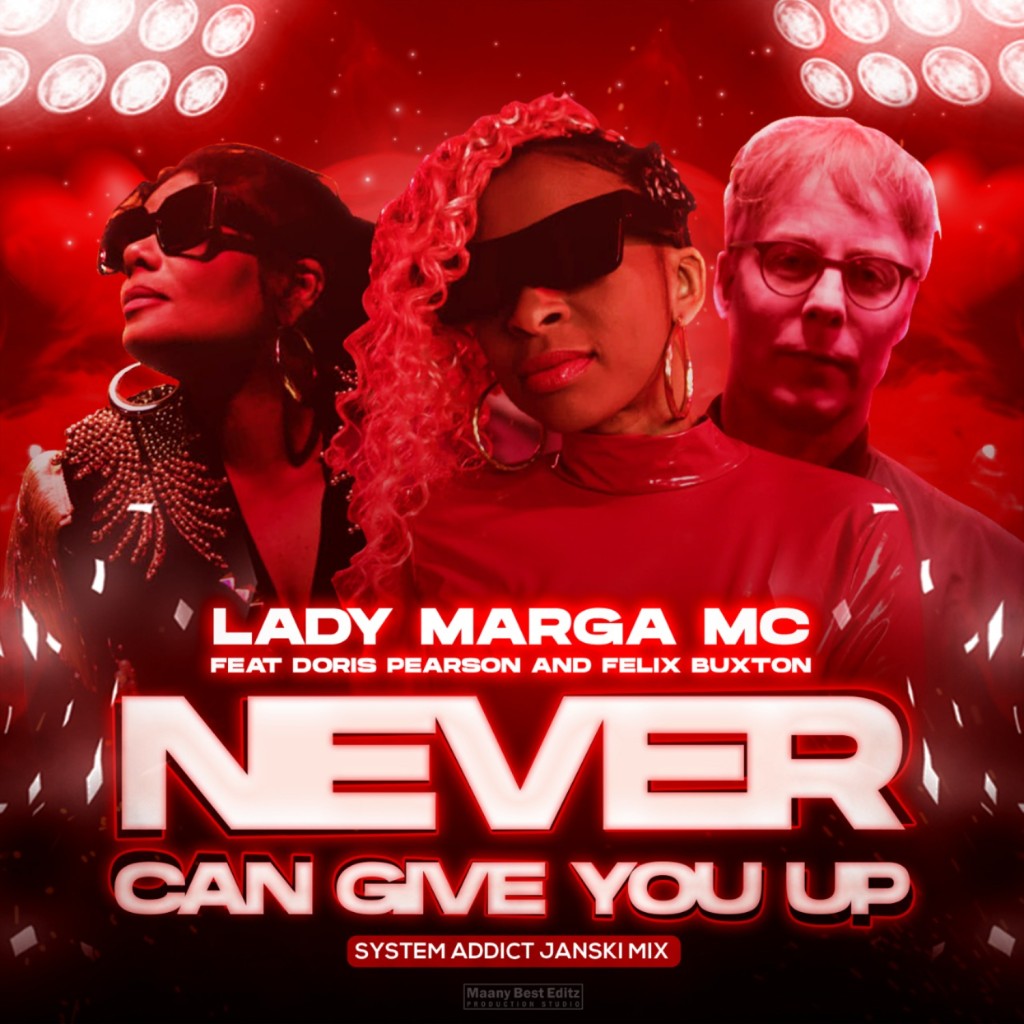 What is the best thing about being a musician in 2022?
There is so much opportunity, as in you don't have to be signed to a major label to make it anymore. Put in the hard work and you can achieve so much.
Is there a certain place you often go to write? E.g a certain room, or environment?
No, not really. I can write anywhere, but if I have to choose one, it's my bedroom.
What is your first memory of music?
I remember listening to Michael Jackson. Well, every time I used to hear Michael Jackson, I would stop whatever I was doing and start singing. From the age of 3, every time Michael was on the TV, I would go straight in front of the TV and just watch. I also grew up on a lot of reggae music, Motown, and pop.
---
Photo Credit: Lady Marga MC.