Words By Joey Rochert.
Welcome back, Thomas! We're thrilled to have you here, and we're eager to learn more about your new single, 'Up In Smoke.' Could you provide our readers with a glimpse of what they can expect before delving into the track? 
💛 Yes, absolutely! Thank you so much for having me. 'Up In Smoke' is my ninth studio single of my upcoming debut album, 'Late To Bloom'. It's a dance track that I like to call the sexy song on the album, and it kind of speaks to all the things that try to distract us and throw us off course; such as sex, drugs, temptation in whatever form… in it, I say "my good intentions up in smoke / your sweet sativa has a hold / my good intentions up in smoke / not gonna lose control / not gonna take you home." So it's kind of an internal battle as to where to draw the line, because, let me tell ya, actions have consequences. The lyrics and music video tell a story about being approached by someone at a bar, while being in a relationship, and how to kind of manoeuvre that situation. 
Your growth as an artist has been evident in the progression of your previous releases. It's clear that you're evolving and becoming more influential with each new release. What fuels your inspiration to consistently produce such captivating music?
💛 Thank you very much! I like to think with each song release, I'm getting better and stronger at what I do. It's very much a learning process and you learn through trial and error what works and what doesn't. Unfortunately, I'm a virgo, and a perfectionist as a result, so it's important to me to put out captivating art that engages the audience. 
Collaborating with Rudy Bundini for the official video must have been an exciting experience. How did that collaboration came about? 
💛 Oh, Rudy and I go way back! Maybe eight years ago, we met modeling and walking the runway for all kinds of New York designers. The great thing about social media is it keeps everyone close in a way. Even though all that time had passed, when I was imagining the concept for the video, I immediately saw him as my co-star, so I reached out and he said yes!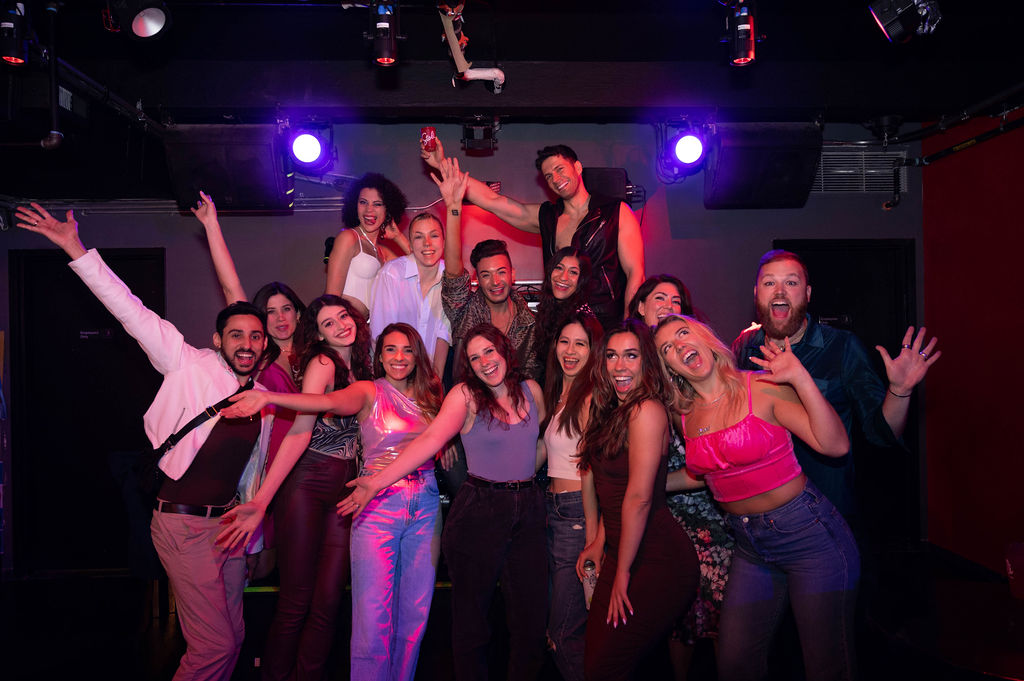 As we approach the midsummer of 2023, we're curious to know what standout moments or experiences have been the highlight of your summer so far?
💛 Honestly, rehearsing for, and filming the 'Up In Smoke' music video was a real stand out moment this summer. It was my first time having choreography and professional dancers in a video, so it took a lot of work, and seeing it come to life was really special. Other than that, I saw Ava Max on tour…finally, last month. She's been a huge inspiration for my music and finally being able to see her live, after covid screwed up her last tour, was really really a highlight of my year! I'm taking my husband to the South of France to celebrate his birthday next month, so that's something super exciting, still, to look forward to! Maybe it'll inspire a song on the next album…who knows?!
With the release of your latest single, 'Up In Smoke,' in the spotlight, can you hint at any plans you have in store for more releases this year?
💛 Well I thought you'd never ask! YES! My debut album, 'Late To Bloom,' is set to release on September 29th. It has 11 dance tracks, all produced by the brilliant LA producer, Electropoint. You can preorder it on vinyl, as well as the digital versions, now. Head to my website www.iamthomascole.com for more info. You may be getting a surprise or two before then as well, so stay tuned!
---
Photo Credit: Thomas Cole.